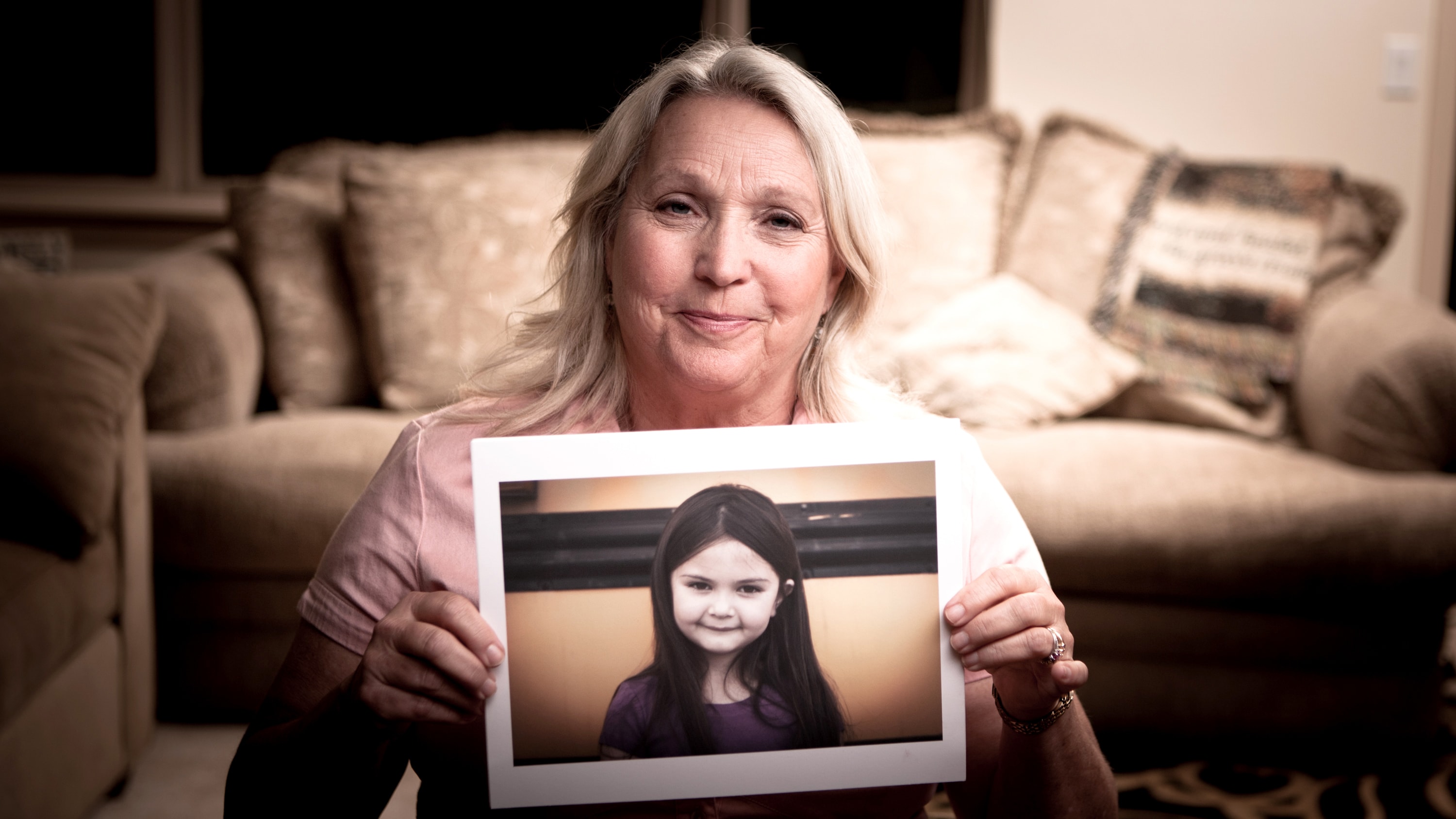 Why CASA is Needed
In 2014, in Linn County alone, 388 children were victims of child abuse and neglect and removed from their home and placed in foster care. They end up in court; their only "crime" is that they have been victims. The system is overwhelmed and drastically under-resourced. Without a helping hand like the one that CASA of Linn County provides, abused and neglected children in the foster care system might simply fall through the cracks and never be given an opportunity to reach their full potential.
History of CASA
In 1976, juvenile court judge David Soukup of Seattle, WA, saw a recurring problem in his courtroom. Though he was receiving information from social workers, lawyers, teachers and other professionals, their opinions and recommendations were limited in scope. Soukup was frustrated that he couldn't see the whole picture of the child's life, and thus couldn't make a satisfying judgment for the child's placement. He initiated a program of community volunteers who would be sworn in as officers of the court and would then be responsible for investigating all aspects of the child's life and reporting their findings to the court. This one-on-one interaction would allow for a thorough more complete picture of the child's needs and help the judge make a more-informed decision.
What CASA Volunteers Do
CASA volunteers investigate the child's situation, report their findings, and make recommendations to the Judge.  CASA volunteers facilitate the services needed to maintain the active and positive growth of the child.  CASA volunteers advocate for the child's best interest and needs. CASA volunteers monitor the progress of the case as it moves through the system until the child is in a safe, permanent home. CASAs spend thousands of hours every year working on behalf of children in the communities of Linn County.  Many children now reside in safe, nurturing, permanent homes because of their efforts.
How Effective is CASA?
The long-term benefit of CASA of Linn County's program is that children grow up in safe, permanent homes and do not suffer additional abuse or neglect. National studies confirmed that children assigned a CASA volunteer receive more services than those without and are 95 percent less likely to reenter the child welfare system. As a result, these children's chances for leading happy, healthy and productive lives as contributing members of society are increased.The simple investment of providing a caring CASA volunteer to a child can help break the cycle of child abuse and neglect. In addition, according to Congress, for every $1 invested in the prevention of child abuse and neglect can save up to $5 in social service costs. Both of these outcomes benefit not only the child, but also the community.
How is CASA of Linn County funded?
CASA of Linn County gets its funding from a variety of sources. Very little funding comes from the county, state or federal government. Instead, we seek financial support from various outside means including foundations, special events, individual giving, places of worship, associations, corporate sponsorships, and planned giving. We face the challenge of re-raising our budget every year because very few donors commit to multi-year gifts. Therefore we are always looking for new funding opportunities and fresh ideas so that we can continue to provide our services to children.
Our Staff & Board
Staff:
Julie Gilman– Executive Director– julie.gilman@linncasa.org
Tammy Reeves– Program Manager- tammy.reeves@linncasa.org
Jeane Noh– Development Director- jeane.noh@linncasa.org
Brian MacInnes– Volunteer Coordinator- brian@linncasa.org
Robin Gardner– Volunteer Coordinator- robin.gardner@linncasa.org
Tim McCloud– Volunteer Coordinator- tim.mccloud@linncasa.org
Archell Banta – Office Manager – archell@linncasa.org
Board:
Sylvia Ebbert, Interim President Edward Jones
Elijah Brown, Secretary Weatherford Thompson
Tom Hatley, Treasurer Retired / non-profit sector
Greg Anable  Self employed / retired
Shari Furtwangler Concordia Univ., Western OR Univ.
Chrystal Hart-Meeker Xtreme Graphics
Joyce Kanoff  H & R Block & Zoup!
Ron Loney Albany Boys & Girls Club / retired
Walt Pebley OFD Foods, LLC
Arnold Poole Criminal Justice Attorney
Jo Anne Vetter Jo Anne Vetter Tax Service
Career Opportunities
Internships
CASA of Linn County is now accepting applications for internship opportunities based in our Albany office. In the last year we have had interns from OSU HDFS, computer sciences and English departments as well as from the community. If you are interesting in learning more, please contact us now to get started.
Our Sponsors
Oregon State Credit Union, Jeanine Wenning/Wenning Solutions, Morley Thomas Law, Udell Engineering, Rotary Club of Lebanon, Pacific Power – Alan Meyer, Lane Manufacturing, Adam Kirkpatrick, NW Natural, Samaritan Lebanon Hospital, Western University of Health Sciences, Pacific Power – Celeste Krueger, Modern Woodmen Fraternal Financial, Will Tucker, Laura Gillott–Keller Williams, Oregon Credit & Collections Bureau Inc., Xtreme Grafx, H&R Block, Jo Ann McQueary, Zoup!, ServPro, AmeriTile, Brownsville Chamber of Commerce, Umpqua Bank Home Lending (Betty Schmidt), Optimist Club of Lebanon, Citizens Bank, Cascade Timber Consulting, Burcham's Metals, Pennington Seed, Kris Latimer, Willamette Community Bank, Lebanon Community Schools, Teen Challenge, Dutch Bros. Coffee (Annie Johnson), Les Schwab of Sweet Home and Lebanon
Purpose Statement

CASA is central to fulfilling society's most fundamental obligation by making sure a qualified, compassionate adult will fight for and protect a child's right to be safe, to be treated with dignity and respect, and to learn and grow in the security of a loving home.
Our Mission

To serve every abused and neglected child who is a dependent ward of the Court in Linn County. We will achieve this by providing professional training, support and supervision to volunteer advocates who will work to establish what is in the best interests of each child.
Foster care should be temporary.

Since 1987 Court Appointed Special Advocates (CASA) of Linn County has been training everyday people to stand up for abused and neglected children in an overwhelmed and extremely under-resourced foster care system.